The top smart phones in the industry have all dropped the clumsy buttons which were so prominently featured on most mobile smart phones until the iPhone revolutionized the industry with its first touch screen device. BlackBerry has always seemed to be a step behind when it comes to their hardware, even if their operating systems were always some of the best in the business.
Even when BlackBerry has attempted to produce a touch screen device they have still not been able to achieve the quality or calibre of devices such as the iPhone or any of HTC's best models. Another pitfall for Blackberry has been that their operating system has traditionally been used exclusively on BlackBerry devices which sometimes seem to be inferior to other products on the market.
BlackBerry's Diversification
Since some of the more recent developments in the mobile phone world have been cross platform operating systems which can be used on almost any mobile smart phone, it would seem logical that when companies try to compete, they will need to focus less on their hardware and more on the operating system which gives a smart phone its "smartness".
Whilst BlackBerry has always been one of the best in the business and even the top of the market, competing companies have dethroned the smart phone giant with their efforts to create ever more diverse and capable devices. For the BlackBerry Z10 a new operating system was developed, called "BlackBerry Z10", which is not only capable of working with BlackBerry devices, but also with other brands, which is a first for Blackberry.
Venturing Into New Markets
The downfall of being a mobile phone manufacturer is that new ideas and designs are always showing up and people are constantly demanding new apps, features and designs from mobile phone companies. Whilst BlackBerry seemed to, in the past, have been stuck on the QWERTY keyboard design they have tried at certain times to replicate the success of other high end smart phones which use a touch screen.
However, every attempt by BlackBerry up until now has been slightly half hearted and unable to perform like an iPhone or Android. The Blackberry Z10 is innovative for BlackBerry in that it is their most high definition and capable device they have yet released.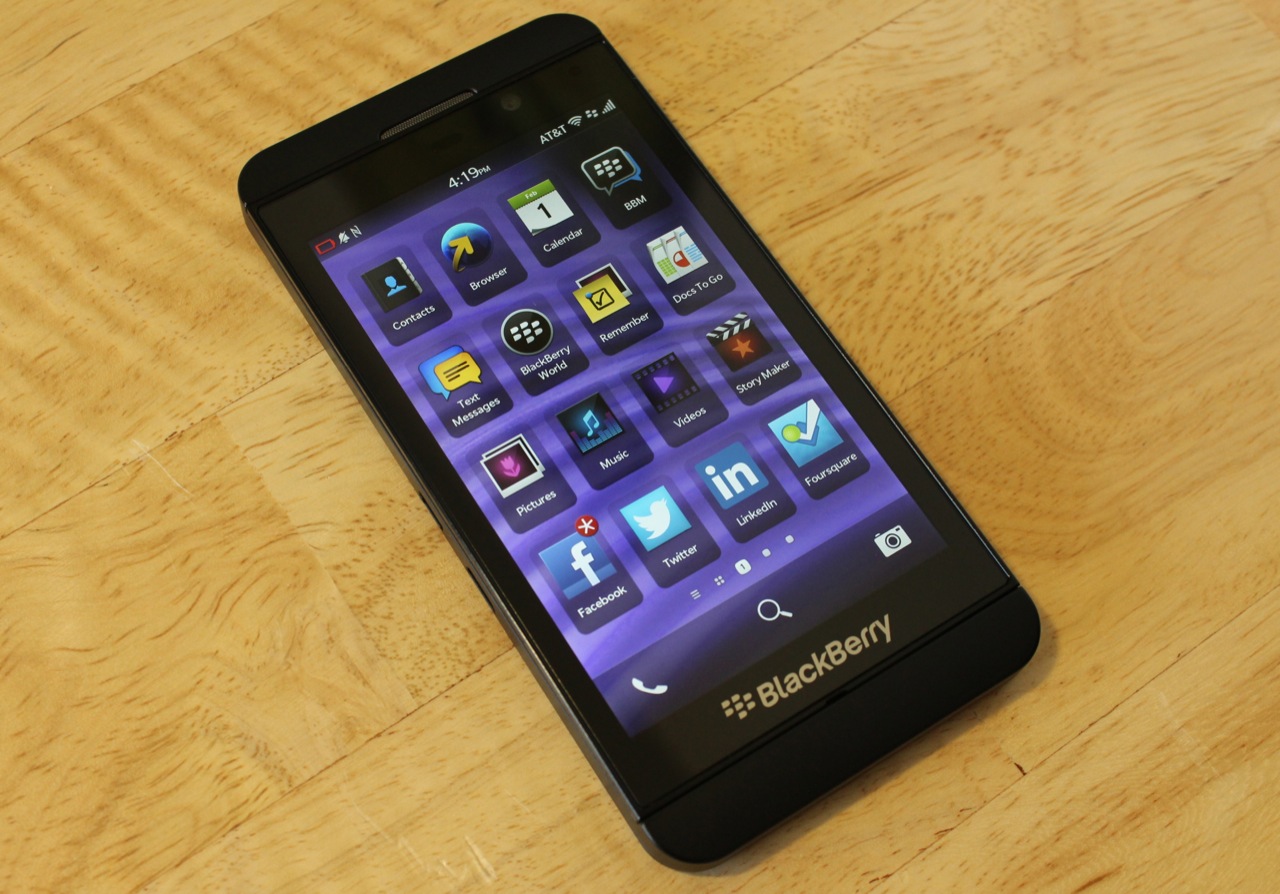 The Specs
The Blackberry Z10 represents BlackBerry's first attempt at producing a fully touch screen phone with absolutely no external buttons, minus what is necessary to control volume for the multimedia player. The 4.2 inch screen provides a very large viewing platform that once coupled with the high definition 720p resolution and an iPhone crushing pixel per inch of 355 and the glass fascia make for a very clear and vibrant experience. The physical dimensions resemble the iPhone's and the body is made of a hard plastic which is durable and attractive. The device also has capable multitasking abilities and a frontward facing camera as well as a rear facing camera which enable the user to video chat, take pictures, post YouTube videos and much more.
Auther
With the launch of the new BlackBerry  Z10, Laura Ginn decided to do a quick review. She enjoys viewing the latest gadgets on the market and is happy to share what she finds with readers.