When it comes to multimedia features on modern mobile phones, smartphones definitely come out on top. From surfing the internet and downloading apps to chatting with friends in real time over social media networks and watching high definition video content, smartphones seem to be able to do just about anything, and only the future will tell what new things these little handheld devices will be able to do for us every day.
But some mobile phone users don't need all of the extra features that come with the modern smartphones on the market. Instead, they simply want a phone that they can carry around with them so that they can keep in touch with loved ones and be able to call for help in the event of an emergency. For users like these, the Nokia 6500 Slide would be more than sufficient, thanks to its basic features that are enhanced by multimedia components that can keep a person entertained and intrigued.
Cameras for Taking Photos and for Chatting
One of the best multimedia features found on the Nokia 6500 Slide is the 3.2-megapixel camera that allows users to capture great photos wherever they go. While the megapixel count may be lower than what is available on some more advanced smartphones, this camera definitely gets the job done and takes great photos for sharing online with friends and family. The camera lens on the back of the Nokia 6500 Slide features Carl Zeiss-sourced optics, various shooting modes, including a macro mode for taking up-close photos that display vivid details, and an autofocus feature that makes it easy to snap shots quickly.
On the front of the Nokia 6500 Slide is yet another camera lens, which is perfect for taking self portraits or video chatting with anyone on your contacts list, thanks to this mobile phone's ability to connect to a 3G network.
Surfing the Internet
If you enjoy having access to the internet on the go, you do not need to spend a lot of money on the latest smartphone to get it. Instead, you can get the internet on the Nokia 6500 Slide just as well, and at a much lower price. The Nokia 6500 Slide is able to connect to a 3G network, which means you will have access to the internet no matter where you go, without needing to rely upon having access to a Wi-Fi network.
The screen on the Nokia 6500 Slide is great for viewing websites, watching videos, and streaming or downloading audio. And thanks to the 3G connection, all of these media sources will come in clearly and quickly.
Multimedia Centre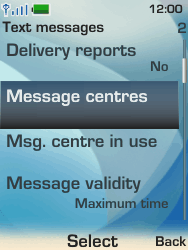 The Nokia 6500 Slide features a built-in multimedia centre that allows you to enjoy even more music and videos, as well as access to an FM radio so you can access your favorite local music stations. While you can save some of these media files to your Nokia 6500 Slide, keep in mind that it only comes with 20MB of internal memory capacity so be sure to take advantage of extra storage by using a micro-SD card.
Auther
Laura Ginn enjoys using her mobile phone as a form of entertainment as well as a way to communicate with loved ones and stay connected with her friends. She wanted to make sure the Nokia 6500 Slide Black had enough multimedia features, so she researched this mobile phone on uSwitch.com.